Step By Step On How You Can Sell It Yourself
Step 1
Click on "Login / Register" to register for a new account.
Step 2
Fill in the "Mobile Number" and "Email" column and click on "Get OTP". 
You will receive a SMS text on the registered mobile number shortly.
Step 3
Upon receiving the OTP, key in the "One Time Password (OTP)" and click on "Register" to proceed to the next step.
Step 4
You will then receive the username and password via the registered email address. If you do not see the email in your mailbox, do check the spam/junk folder.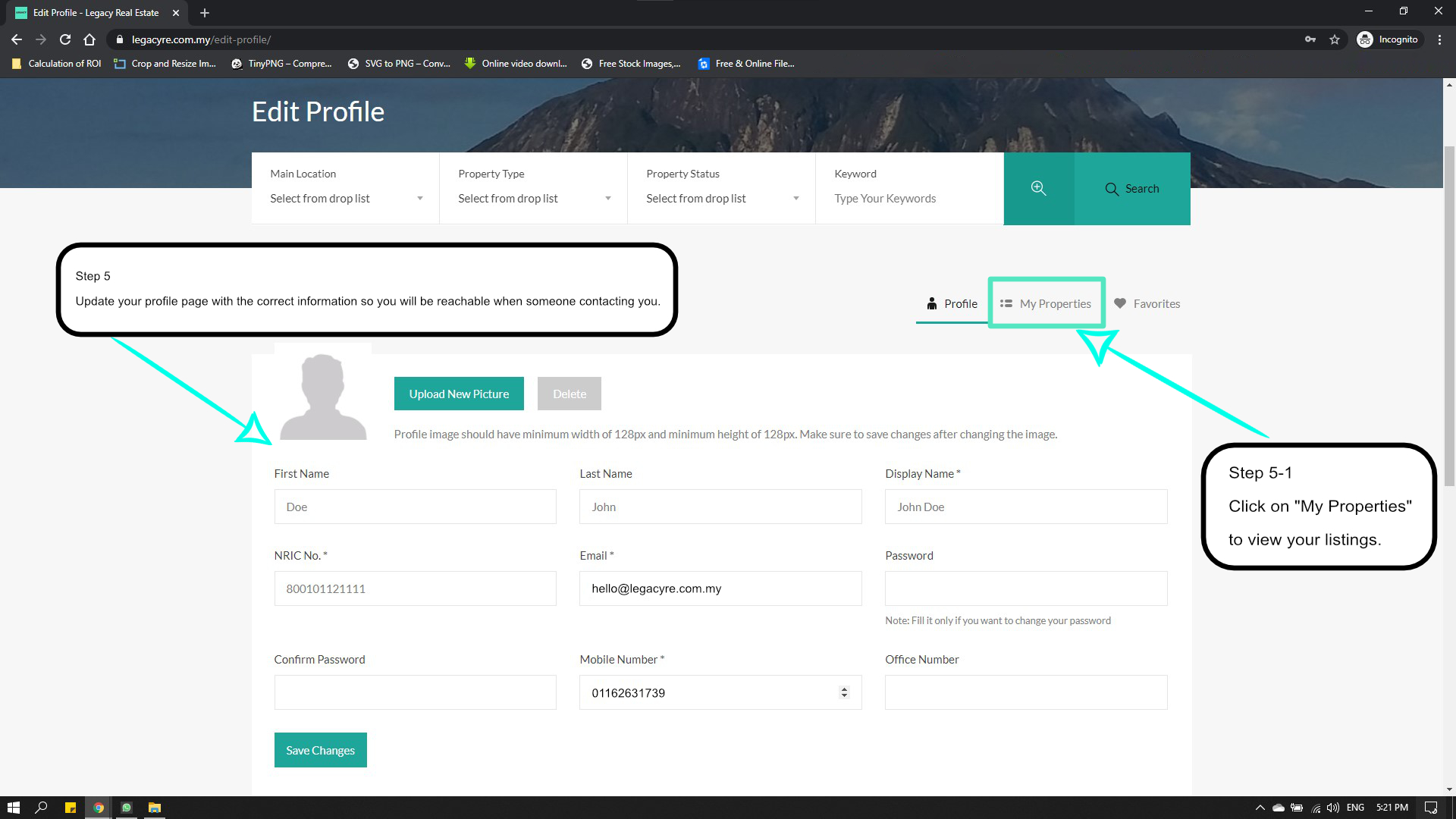 Step 5
Complete your profile. Those marked with asterisk(*) are compulsory details as we want to ensure accurate data for potential buyers when enquiring your property. Once you save on the completed profile, click on "My Properties".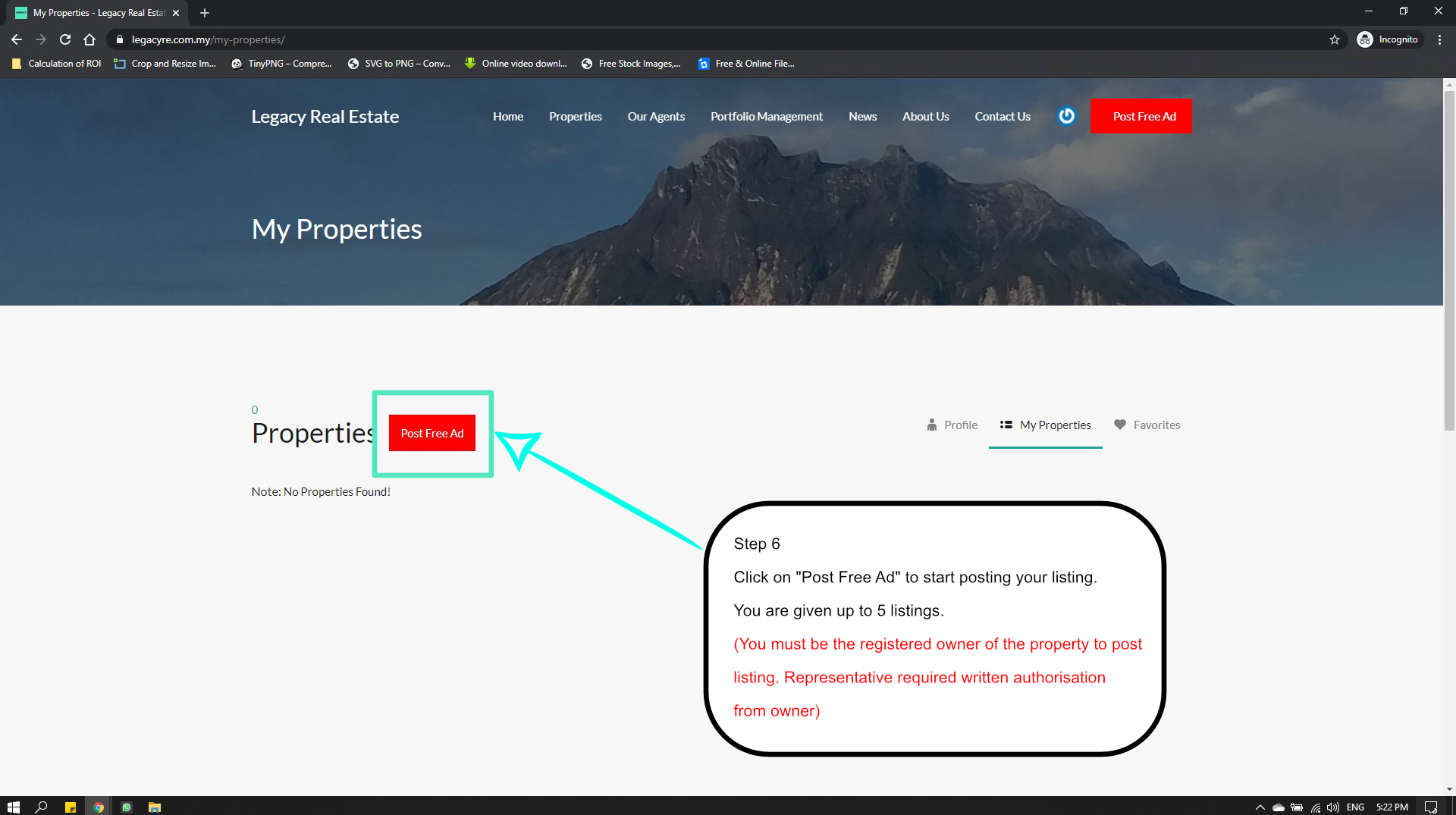 Step 6
Click on "Post Free Ad" to start posting your properties. Our Ad posting form are made to be similar to other popular property platform. You are given up to 5 listings. Should you require more, kindly contact us directly. Please take note that you need to be the registered owner of the property listed. If you are the relatives of the owner, kindly get a copy of authorization letter from owner and upload it for our approval process. 
Step 7
You are free to use English, Malay or Chinese language to post your listing. Do take note creative writing and more details will attract potential buyers to contact you.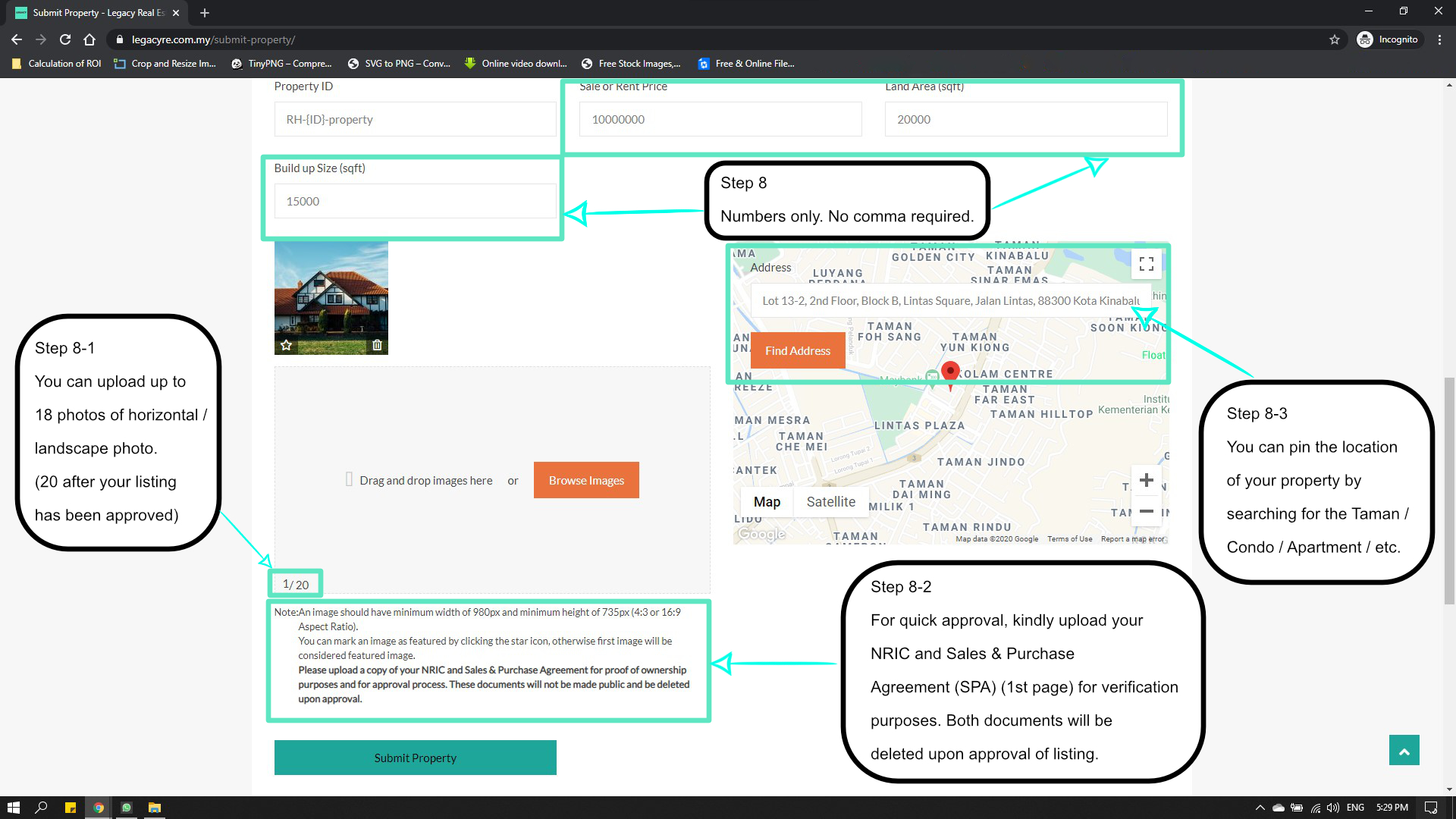 Step 8
No comma is required as a separator on the price or size. Our website is set up to automatically applies separator. 
You can upload up to 20 photos, but do keep in mind you will also need to upload your NRIC, 1st page of the Sales & Purchase Agreement (SPA) for verification purposes. If you are not the owner, kindly upload the authorization letter from owner too. We will remove the documents once it's verified to protect your privacy. We will not keep the documents in our server to ensure highest privacy to our users.
Congratulations. Your listing has been submitted and pending review from our admin. It will normally take less than 24 hours for the approval. Should we need more information, we will be in touch with you via the registered contact number. 
Thank you and we wish you all the best in selling or leasing your property. Should you decided to engage our services, you may contact any of our agents here: Our Agents